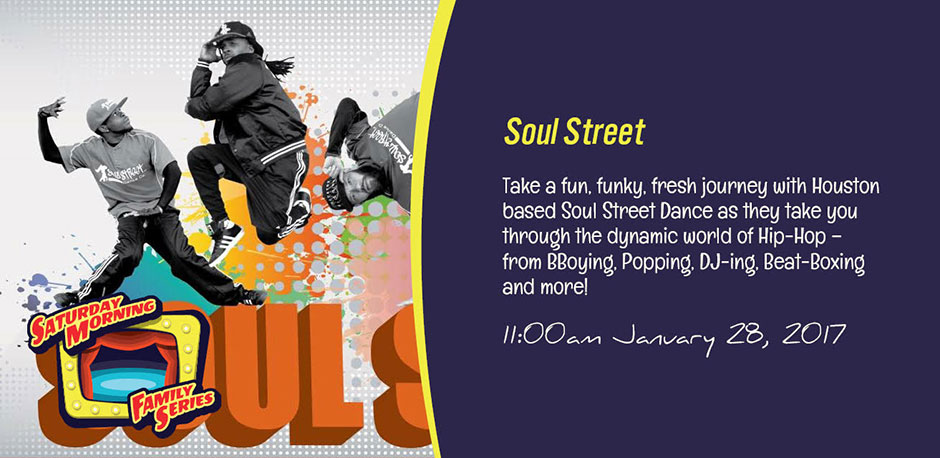 Soul Street Dance
January 28, 2017, 11 a.m.
Take a fun, funky, fresh journey with Houston based Soul Street Dance as they take you through the dynamic world of Hip-Hop – from BBoying, Popping, DJ-ing, Beat-Boxing and more! With original poetry and music, they'll paint "Masterpieces" cleverly using the floor as a canvas and their bodies as brushes! With DJ spinning and crowd participation, mixed with wit and humor, this is a "must-see show!
Soul Street concerts consist of high-energy movement that will keep you at the edge of your seat. The music is an eclectic mix ranging from hip-hop to classical. It's a show that will make you laugh and keep audiences of all ages entertained.
Sponsored by: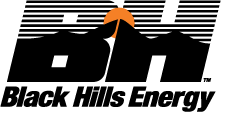 See Soul Street Dance on YouTube.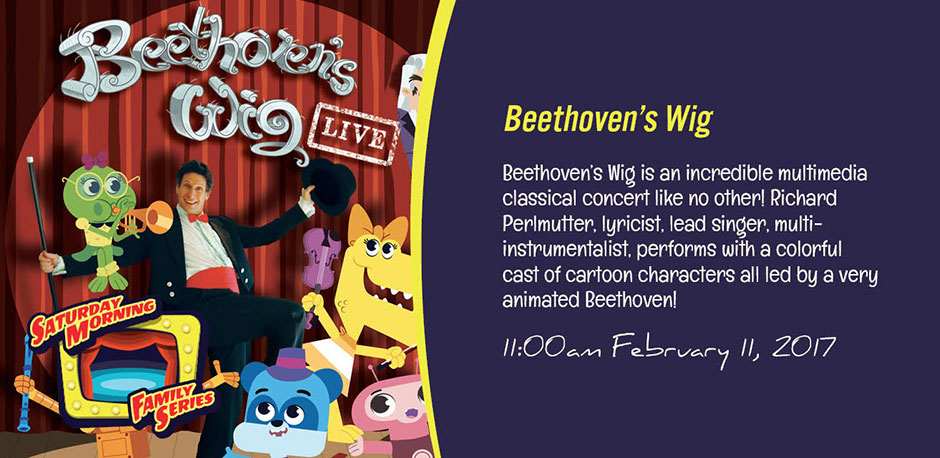 Beethoven's Wig Live
February 11, 2017, 11 a.m.
Beethoven's Wig is an incredible multimedia classical concert like no other! Starring Richard Perlmutter, lyricist, lead singer, piano, guitar and mandolin, the show features a colorful cast of cartoon characters projected on a big screen who sing along with, play, dance and talk to Perlmutter and make up his cartoon orchestra. There's a violin playing raccoon, an opera-singing frog, a cello playing robot, a dinosaur diva and many more animated characters all led by a very animated Beethoven !
The appeal of the Beethoven's Wig Animated Stage Show is multi-generational as its wonderful mix of education, entertainment and comedy is as timeless as the music of Beethoven, Bach and Mozart itself.
Sponsored by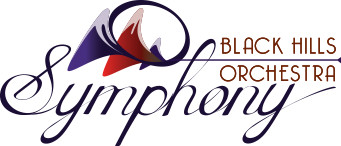 See "Beethoven's Wig Live" on YouTube.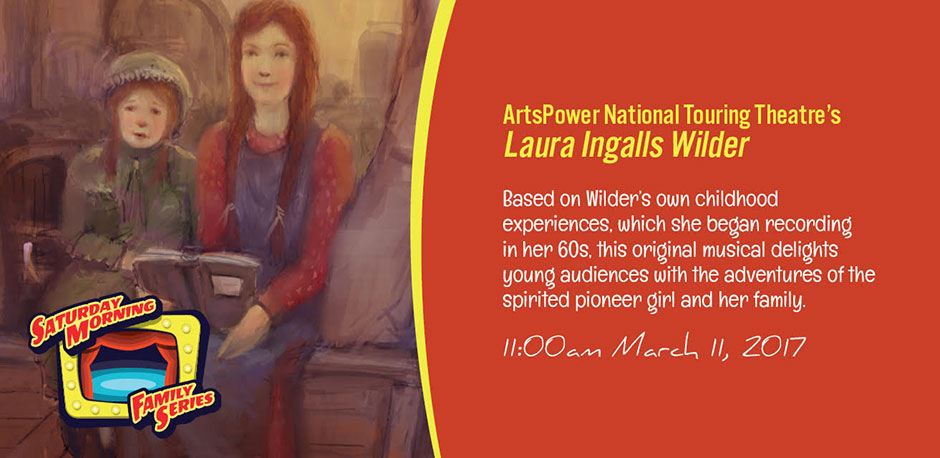 ArtsPower National Touring Theatre's Laura Ingalls Wilder
March 11, 2017, 11 a.m.
Back by popular demand, ArtsPower National Touring Theatre's beloved Laura Ingalls Wilder chronicles the exciting adventures of the Ingalls family as they travel across the prairie in search of a little house to call home. Based on Wilder's own childhood experiences, which she began recording in her 60s, this original musical delights young audiences with the adventures of the spirited pioneer girl and her family.
The show features a lush musical score with five original songs, among them "Move On," which captures the restlessness and excitement of loading up the covered wagon to find a new home, and "Fishin'," a duet in which Laura and Pa laugh and share tall tales at their favorite fishing hole.
Written and directed by ArtsPower Artistic Director Greg Gunning with music by his longtime collaborator Richard DeRosa, Laura Ingalls Wilder has been a hit with audiences since its premiere in 1995. Founded in 1985 ArtsPower has grown into one of America's largest and most active producers of professional theatre for young and family audiences. Its 27 professional touring productions have been seen by 12 million people in 48 states – from Alaska to Florida – in some of the nation's top regional theatres, university auditoriums, and cultural centers, including The Kennedy Center in Washington, DC and Lincoln Center in New York.
Sponsored by
Michael L. and Marnie Baylor Gould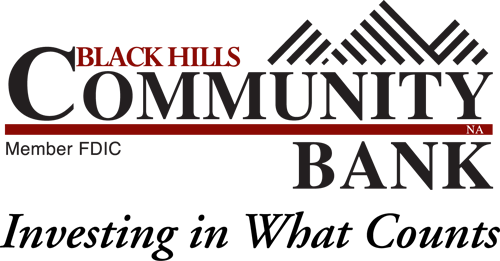 See ArtsPower National Touring Theatre's: Laura Ingalls Wilder on YouTube.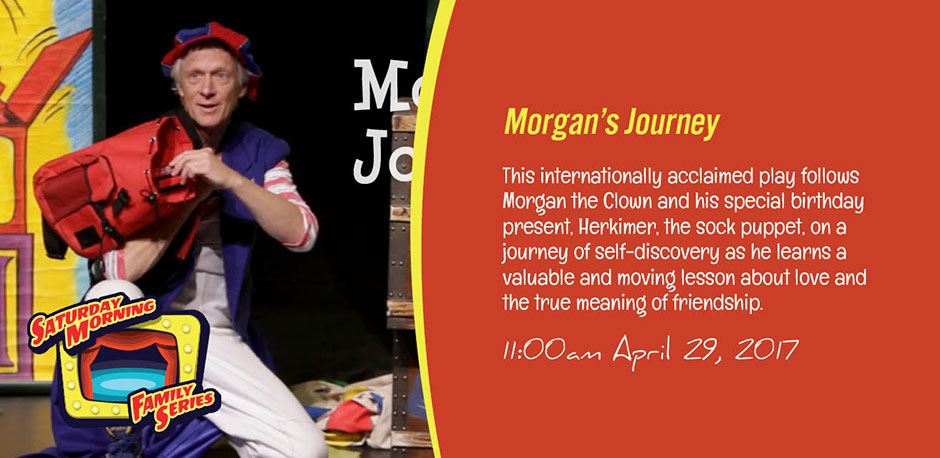 Morgan's Journey
April 29, 2017, 11 a.m.
Morgan's Journey has been delighting children and their families around the world for nearly three decades. The play is a captivating exploration of joyous yet challenging childhood experiences and offers audiences a unique opportunity for active participation. From the moment of his birth, we follow Morgan the Clown on a journey of discovery. We delight in the presents he receives, especially his last one, a wise sock puppet who becomes his companion. Encountering inevitable growing pains, Morgan learns a valuable and moving lesson about love and the true meaning of friendship.
Morgan's Journey, originally created by Robert Morgan and director David Craig in 1980 is now the longest-running touring play in Canadian history. It won the prestigious Chalmer's Canadian Play Award for Outstanding Play and has rightly earned the description given to it, "a true Canadian classic."
Robert Morgan has enjoyed a lengthy and eclectic career. Over the past 25 years he has written more than 20 professionally produced plays and acted in and directed over 40 productions. He has won the prestigious Chalmers Award for outstanding play writing 6 times.
Sponsored by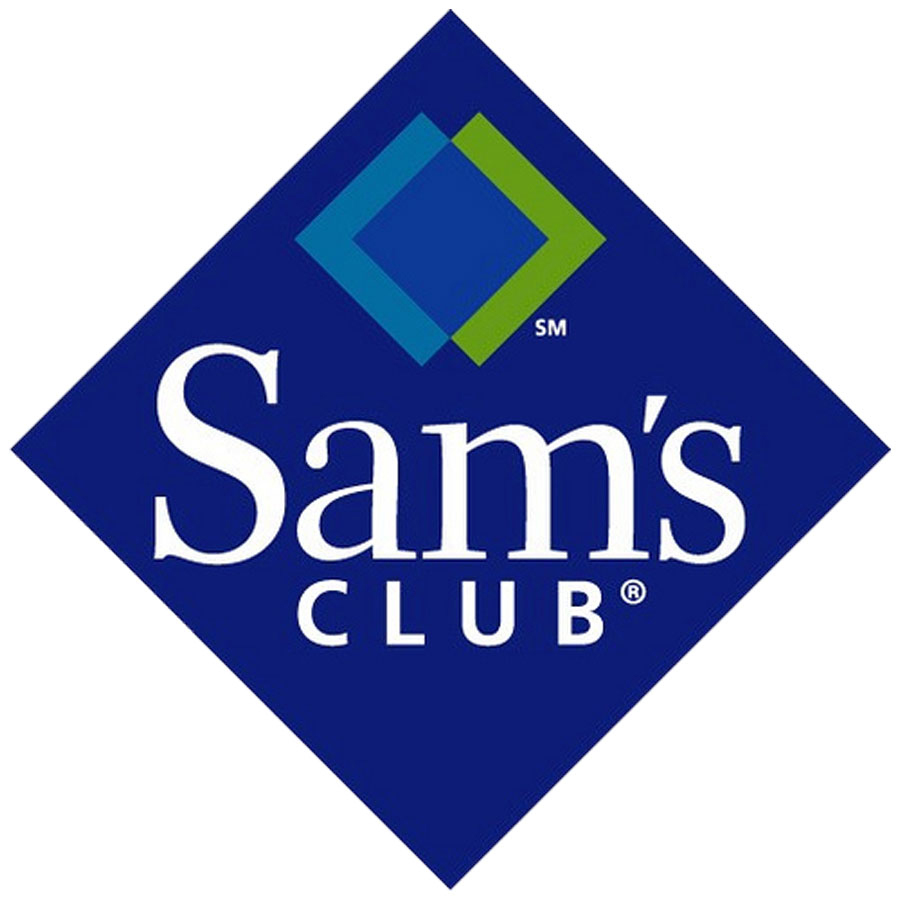 See Morgan's Journey on YouTube.
Save
Save
Save
Save
Save
Save
Save